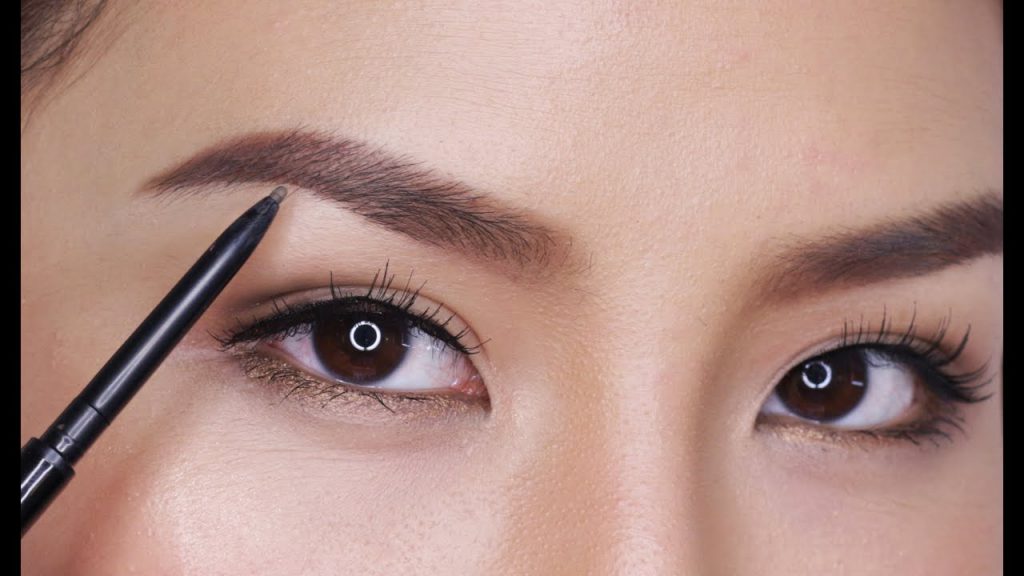 Eyebrows are one of the most characteristic elements of the face, so they destroy overall appearance when they are over-plucked or look painted on. To prevent this, it's worth reaching for the right eyebrow cosmetics and using them properly. Check which eyebrow products are the best and how to use them.
Best eyebrow make-up products
In the chemist's and perfumeries we can find many types of eyebrow cosmetics. Here are the most popular of them:
Eyebrow pencils
They are small and handy, therefore it is easy to precise fill in eyebrows. They are also very easy to use. Check the pencils with a creamy formula or 3-in-1 options which additionally act as a comb.
Eyebrow gels
They are very easy to use. Some of them give colour and style, others lack colouring properties. They usually have a light formula that enables you to obtain a natural effect. It's enough to brush your eyebrows with gel to keep them in the shape for the whole day. The gels make the eyebrows appear thicker and bushier, thus give them a natural look.
Eyebrow powders
They give the eyebrows volume and depth. It's good to choose a colour two shades lighter than your natural. Thanks to this the effect will be very natural. The powder should be applied with an angle brow brush.
Eyebrow waxes
Those products are usually waterproof so they are extremely durable. You can fill in eyebrows with the wax. For a better result, it's good to use the wax with eyebrow pencil or powder.
Eyebrow pens
They are thin and therefore precise. It is worth using them on combed eyebrows, but it is not necessary. Eyebrow pens give a fairly natural effect.
Eyebrow shadows
The set usually consists of several shades and wax. Eyebrow shadows are applied using a special spatula.
Eyebrows pomades
Those are products with colouring properties and a creamy consistency. The eyebrow pomade can be used to add contour and fill in the eyebrows. It should be applied with a special brush.
Eyebrow dyes
Eyebrow dyes allow you to give your eyebrows the right colour and keep them in shape for hours. We apply them with a special brush.
How to get perfect eyebrows?
To get eye-catching eyebrows, it's worth starting by choosing cosmetics that will emphasize their shape. Eyebrow pencil and gel are good for this purpose.
Using the eyebrow pencil, first mark their base and comb your eyebrows upwards. At the end, use the eyebrow gel to cover the entire eyebrow as it will properly shape and enlarge the arches so they look fuller and thicker.
If you want to change the colour of your eyebrows, for example darken them, use a colouring gel. This way your eyebrows will be filled but still natural.