Wondering which brow styling gel is able to meet your expectations? Is there one that is foolproof and will never disappoint or do you really have to test several offers before finding your perfect match? We have some good news – our ranking of the best eyebrow gels will help you avoid spending money unnecessarily on ineffective products. Go for a real gem and define your arches every day, wearing a smile on your face!
Eyebrow gel – what is it for?
Brow styling products such as eyebrow gels are incredibly popular among makeup fans. The understanding of how much they impact the look of your face is becoming more and more common which results in demand for good eyebrow styling products.
One of the methods of styling arches on your own is using a brow gel. From this type of cosmetics, you can expect perfectly-sculpted eyebrows and give your brows a dreamlike shape. What's more, it can help you strengthen your hair thanks to its content of nourishing substances. It's an easy way to natural appearance while the effortless application and ease of use become an undeniable advantage. The product can be used by both total makeup beginners as well as professional stylists.
Here's a question: which brow gel to choose? Let's find out together!
BEST EYEBROW GELS RANKING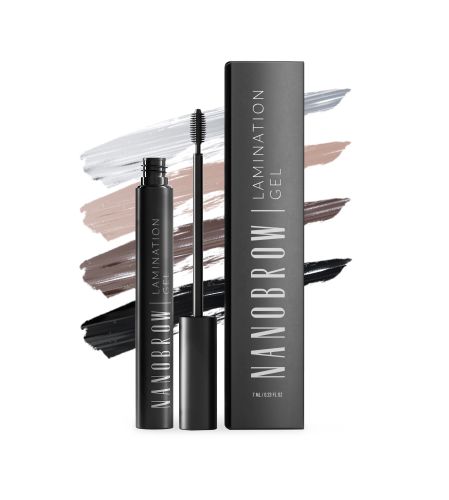 PRICE: attractive
SIZE: 7ml
WHERE TO BUY?: physical and online drugstores (i.e. at www.nanobrow.co.uk)
FANTASTIC PERFORMANCE
This brow gel, which is equipped with a brush, continues to steal women's hearts. It lets style eyebrow hair in an easy and quick way so you don't have to worry whether your makeup wears off or runs down your face. Nanobrow Lamination Gel accentuates the natural eyebrow shape and fills them with colour lightly, creating a natural definition that lasts for up to 24 hours.
THE MICROBLADED BROW EFFECT
Nanobrow Lamination Gel is a long-wear product that delivers a lamination brow effect – after application, you are going to feel as though you've just visited a beautician! The product's gel formula makes hair look as if it was laminated – it's polished, neatly combed and smooth.
A RANGE OF NATURAL SHADES
The Nanobrow gel is available in a transparent version as well as in a few colours – you get to decide which variant you choose. Each colour looks natural and highlights hair without an exaggerated effect.
EYEBROW HYDRATION AND PROTECTION
Nanobrow Lamination Gel is a long-wear product that contains castor oil. You can count on proper hydration levels and be sure your eyebrows will be shielded from any damage and clearly stronger.
2. CHANEL Le Gel Sourcils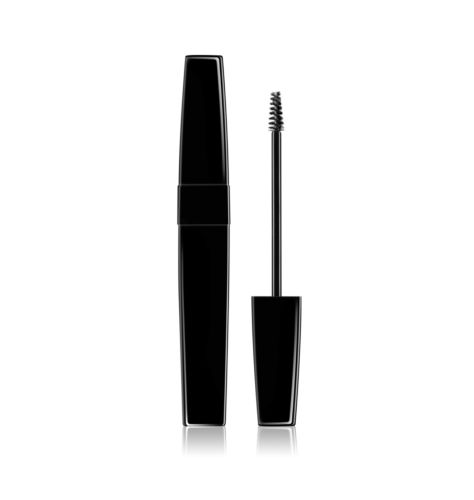 PRICE: high
SIZE: 6ml
WHERE TO BUY?: in regular and online drugstores
GOOD FIXATION
The fixing Chanel brow gel is an answer to many women's needs who wish to own a long-lasting eyebrow styling product in their makeup bags. It ensures a several-hour effect and is clump-free.
REFINED COMPOSITION
The brow gel's composition includes valuable substances such as film-forming polymers that aid in optical density boost and help shape arches correctly. The product is tested dermatologically and ophthalmologically. It's widely used by allergy sufferers and those with skin prone to irritation.
THE NATURAL EFFECT
This long-wear eyebrow styling product eliminates unwanted imperfections and thickens hair to make it appear healthy and taken care of. The liquid consistency allows one to spread an even layer of the product which results in the desired shine on your hair afterwards.
DELICATE COLOURS
When going for the Chanel brow gel, you can choose between a clear brow gel or a tinted one. The product's shades are subtle and suit natural hair colours.
3. ANASTASIA BEVERLY HILLS Clear Brow Gel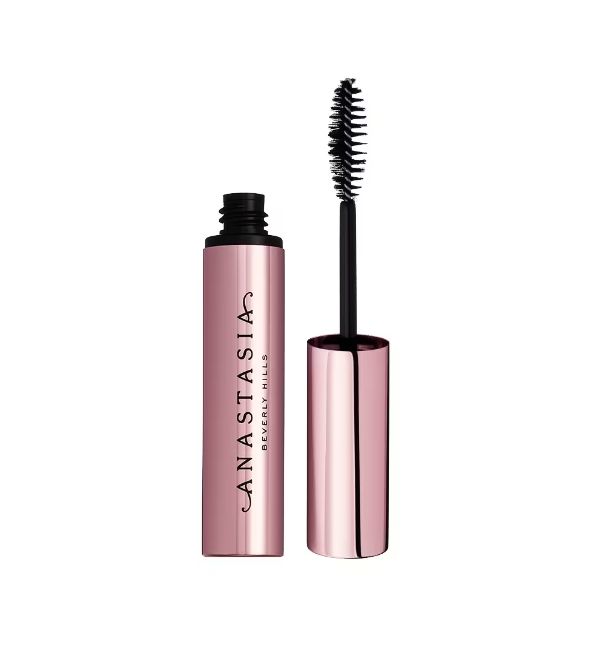 PRICE: moderate
SIZE: 2.5 ml
WHERE TO BUY? at online and offline stores
CLEAR SOLUTION
Clear Brow Gel is a transparent brow gel that comes in useful for those who want natural eyebrow grooming and definition.
FEELS LIGHT
The product has a light consistency, sitting on eyebrow hairs without leaving any unwanted clumps.
ENRICHED WITH NATURAL SUBSTANCES
The formula contains, among others, chamomile extract that nourishes eyebrow hairs and makes them appear well-groomed. Plus, it is a vegan-friendly eyebrow product.
4. Revitalash Hi-Def Brow Gel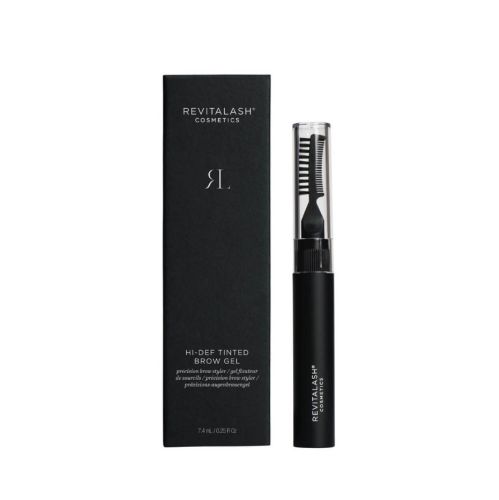 PRICE: average
SIZE: 7.4ml
WHERE TO BUY?: at the official website, online and physical drugstores
HYPOALLERGENIC AND VEGAN
The Revitalash brow gel is a good option for those who can only use hypoallergenic cosmetics. Moreover, it's safe for vegans and cruelty-free. It's been tested by a team of specialized dermatologists and ophthalmologists. The product is non-irritating and doesn't cause any redness.
GOOD INGREDIENTS
The composition contains soft polymers which prioritize strengthening eyebrows and impacting the hair condition positively. On the other hand, peptides deliver good effects in makeup, just like beta-glucan extracted from oats.
DESIRED LONG-WEAR PERFORMANCE
This waterproof eyebrow gel promotes long-wear performance and doesn't smudge. Discipline and set your eyebrow hairs for many hours to come, without worrying about touch-ups.
REFINED APPLICATORS
Depending on your needs, you can go for a colouring gel or a clear version. Apply it using a handy applicator. One side is equipped with a small comb while the other – a brush to ensure comfort and easy application.
5. GIVENCHY Mister Brow GROOM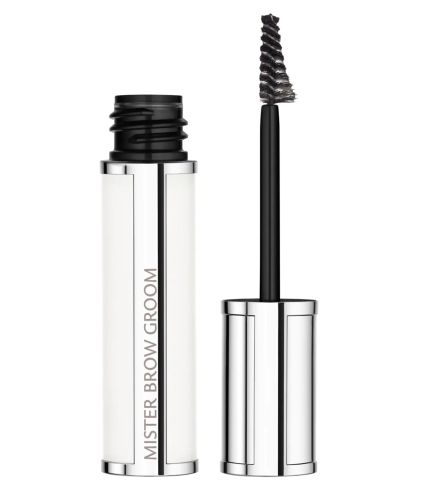 PRICE: high
SIZE: 5.5ml
WHERE TO BUY?: in online and physical stores
A TRANSPARENT SOLUTION FOR EVERYBODY
This clear eyebrow gel is mainly used for disciplining unruly arches and avoiding sticking-out single hairs. It can be combined with other tinted brow styling products to intensify the effect and enjoy an expressive definition. Both women and men are recommended to use it. The product doesn't glue the hair together and is completely clump-free.
MESMERIZING VOLUME
You can expect enhanced hair volume and suppleness from this great product. After each use, your arches will become visibly thicker and fuller.
HYDRATION AND NOURISHMENT
When you choose this eyebrow gel, you don't only get an expressive look but also strengthen your brows thanks to the product's vitamin B5 content. The cosmetic has a caring formula that is fast-drying and easy to use.
How to use eyebrow gel?
Brow gels are easy to apply so no woman should have any difficulties with everyday styling. It's crucial to keep a note of a few important aspects in order to get yourself a stunning makeup effect every single day.
Remember to apply the brow gel only after using other makeup products such as foundation or setting powder.
Brush through your brows with a spoolie and shape as desired.
Apply the brow gel using the right amount of the product.
If you think there's a lot of excess product, remove it using a cotton swab.
A good brow gel provides you with the desired results each time. You won't be able to imagine using any other product! Not only will your arches be perfectly shaped and tamed but it's also a fantastic way to take care of your eyebrow hair.
You probably already know which brow gel is the best option thanks to our best eyebrow gels ranking. Now it's time for a real makeup revolution – feel like a true professional eyebrow stylist! Let's go!