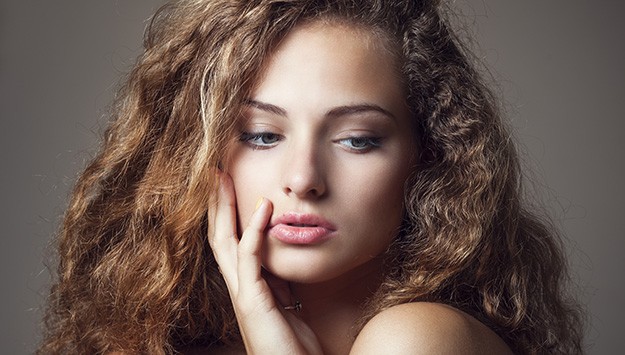 Women do not rush to have their locks cut so eagerly. We too often associate long hair with womanhood and beauty. It is a stereotypical thinking as more and more of us decide for a radical cut. We may just need a change or hair bad condition requires it, whichever the reason, it is good to learn how to take care of short hairdo.
Step one: washing. To avoid frizziness definitely you shouldn't wash your hair every day. Shampooing your curls every day is very time consuming and it is bound to dry them out. Use special, gentle, chemical-free cleansing products.
Step two: you can't forget about good, smoothing conditioner that will lift your curls up and at them shine. Masks or stay-in conditioners are great products for any hair regardless of its length. Choose products depending on the structure of your curls.
Step three: issue that not only long haired women struggle with – ends splitting.. Remember to have your ends trimmed every second month. Don't worry if you are trying to grow your locks back. Only an inch is enough and you will see that healthy hair grows much quicker. Additionally, regular trimming will maintain your hairstyle shape.
Last but not least: heat battle. Let your hair breathe and air dry it whenever you can. Resign from all heat tools that are extremely damaging to your curls. If you often use the flat iron, curling wand or even the dryer your hair are prone to get burned and dry.
Additionally, styling short hair is a must if you are not a boy. Use the serum and not too much of mousse otherwise your hair may look greasy and heavy. You cannot wake up in the morning and tight your hair up with the elastic anymore. Now you have to spare a minute and take a control over the chaos that is on your head. Use a gel or any styling product that will provide them with proper hydration at the same time.