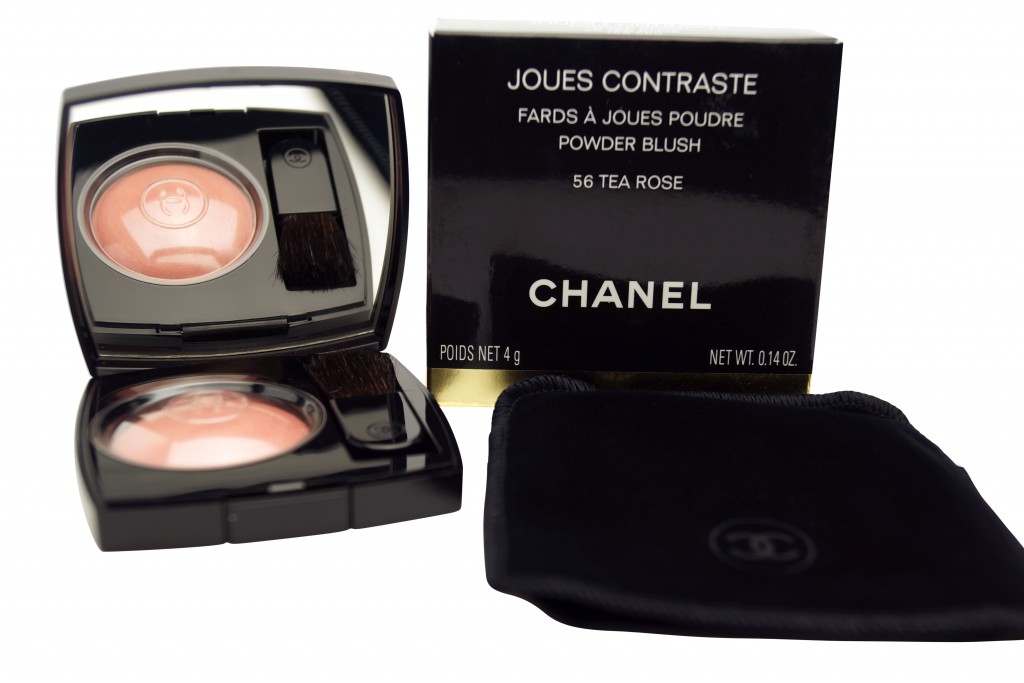 It looks great, classy and it is everything a high-end blush should be. The Joues Contraste Blush released at the beginning of the year by Chanel and now included in the permanent collection has become the blush no.1 in the make-up industry.
The blush comes in a black carton box in which we can find the actual compact blush wrapped up in the velvet pouch. The blush comes in a standard compact package made of plastic. Regardless of the material the package it is made of, it does not look tacky but elegant and stylish. On the upper lid of the container there is engraved the Chanel logo confirming the authenticity of the product. The producer included a big mirror and a soft brush in the package that allows for any small touch ups on the go. There is 4g of the blush and it needs to be used within 18 months from opening.
The product is rich pigmented and at the same time, the colour is buildable so you can play with it to reach the best effect. The choice of shades is rich and they all look flattering.
The Joues Contraste Blush tend to have a strong rose scent so it something to be considered if you do not tolerate fragranced beauty products.
Contrary to the baked formula, this pressed blush goes on smoothly and you do not have to scratch the surface to get any of the product on the brush. It distributes well giving you the satin finish. The only downside to The Joues Contraste Blush is its price. This bit of luxury costs over £30.