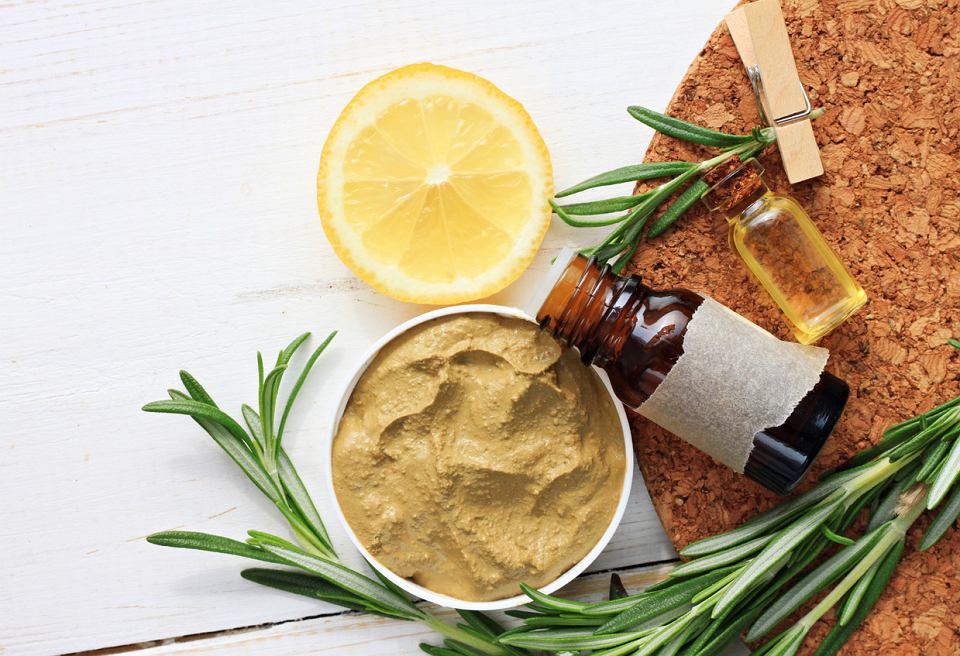 Scented as a rose or lavender, refreshing as a green apple or sweet as a ripe raspberry. Cosmetics made of plants and fruit are the best solution for the spring and hot summer time. What will you gain thanks to using cosmetics infused with flower and fruit extracts? See for yourself! 
Nature has a wide range of beauty treatment solution for us to offer. All you need to do is to reach for them and replace your synthetic products with natural cosmetics made on the basis of flowers and fruit. A regular strawberry can give you a bit of concentrated beauty! You just need to know what are the properties of the given ingredients and match them properly to your needs.
Cosmetics based on plants and flowers are especially valuable in the summertime. Their lovely scent will positively affect each day. Additionally, they will provide proper refreshment and excellent care. Do you know what properties are hidden in the beautiful flower petals and in the juicy pulp of the fruit?
FLOWERS IN COSMETICS
Rose – evokes the most beautiful memories and fragrances, which is why it is often used in cosmetics. It appears most often in the form of rose oil produced from the petals of this flower or rose water remaining after the distillation of the petals. Both of these forms are used for different purposes. Rose oil is hypoallergenic. It has antiseptic, anti-inflammatory and soothing properties, therefore it is recommended for sensitive and capillary skin. Rose water has similar properties- it also improves skin color and tone. Generally, cosmetics with rose are a great option to prevent the aging process – they smooth out wrinkles, firm the skin, etc.
Water lily – associated with innocence and purity. Quite rightly, because even in cosmetics, the extract of flowers and lily seeds has a rejuvenating and beautifying effect. Creams infused with lily make the skin perfectly moisturized, elastic and smoothed. Interestingly, it works best in a duet with bamboo extract, thanks to which it stimulates cell renewal, refreshes, illuminates and regenerates. Such a duo is mostly found in shower gels, body balms or face creams.
Lavender – appears at the end of summer and is a nice touch to the end of the summer. It has an intense fragrance that pleasantly relaxes, although some people consider it to be too characteristic. Everyone who has no problem with this aroma should reach for cosmetics with lavender. Why? Because it has antiseptic properties, it soothes irritations, stimulates skin regeneration, tones and cleanses. There is a wide range of valuable properties in small lavender flowers, so it can even smooth out small mimic wrinkles and help moisturize the skin properly.
Chamomile – a cosmetic ingredient from the borderline of flowers and herbs, which is willingly added to cosmetics, despite its commonness. This familiar flower grows in the fields, and after picking it up, it can appear in care products in two versions: as chamomile oil or chamomile extract. Both of them relieve irritation and give the skin softness. In addition, its brightening properties are very often praised. With the help of chamomile, we will reduce too strong tan and naturally brighten the hair.
Lilac – a plant that blooms in may and grows with beautiful colors, a wonderful aroma, and flowers accumulated in bunches. It is rarely found in cosmetics because extracting lilac oil is really very difficult. It is most often added to products that are definitely luxury such as perfumes. Cosmetics with lilac have a captivating smell, but also practical properties: they reduce seborrhea, help fight acne, minimize dark circles and bags under the eyes.
FRUITS IN COSMETICS
Raspberries – the most commonly found in the form of raspberry seed oil, although you can also use fresh fruit to make a homemade mask. Cosmetics with raspberries deeply nourish and regenerate the skin, as well as show anti-radical activity. They reduce blackheads and imperfections, delay the aging process and also restore the skin's radiance. Raspberry seed oil is recommended for comprehensive care for pregnant women because it has great properties, and at the same time is safe and gentle. Raspberries help in the fight for a flawless complexion, beautiful skin of the whole body and even hair.
Currants – inconspicuous fruit growing in small bunches on low bushes also contain a lot of interesting properties. They are rich in antioxidants and valuable vitamins. Redcurrants are particularly recommended for care and are the answer to the needs of mature skin. Cosmetics with currants smooth out, tighten and firm the skin, that is, they do everything to keep it young for as long as possible. They leave the skin elastic and perfectly moisturized.
Strawberries – instead of a smoothie, it's worth adding them to the face mask or hair mask. Such inconspicuous strawberries contain many vitamins and ingredients that inhibit the growth of bacteria. No wonder that strawberry extract is a common addition to shower gels, creams and hair products. Strawberries will reduce the secretion of sebum so that the skin does not get oily so much. In addition, they remove discoloration, as well as accelerate regeneration. Cosmetics infused with strawberries are ideal for the care of dry and dull hair, which is provided with shine and nourishment.
Citrus – sensational in the summer, especially when we need refreshment. Their energizing and refreshing fragrances can be found in many cosmetics for spring and summer. But the smell is not the only positive property of citrus. Plain lemon is a wealth of vitamin C that brightens the skin and strengthens fragile blood vessels. It is a rejuvenating ingredient because it stimulates collagen production. Therefore, cosmetics with citrus are recommended not only for refreshment but also to rejuvenate and beautify the skin.