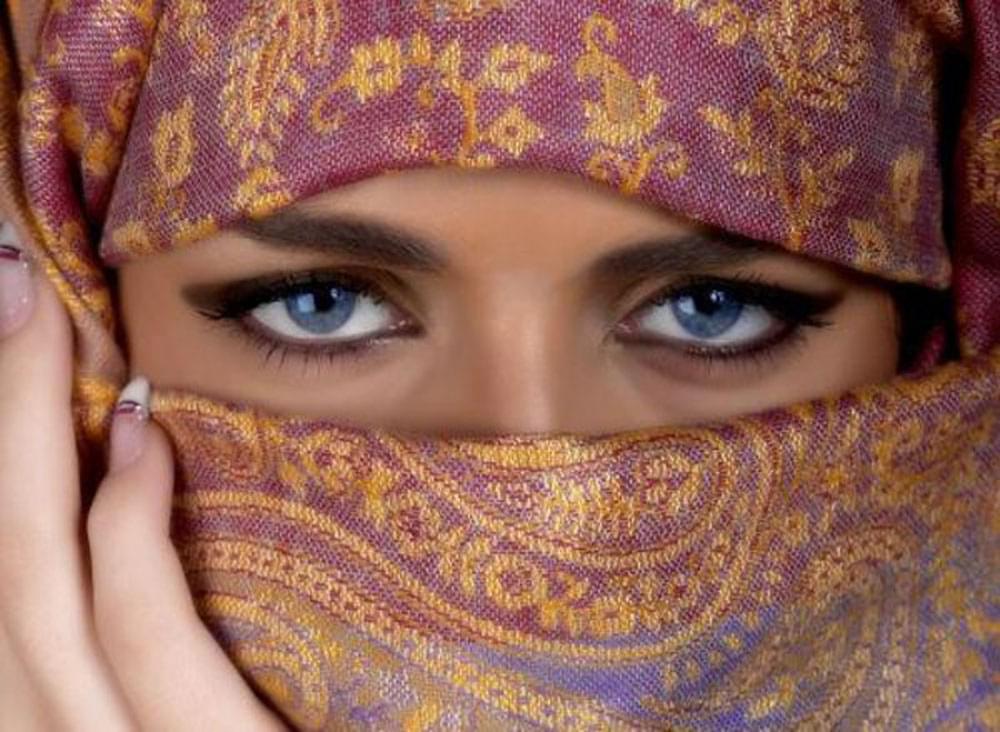 Kajal and Arab kohl are two names for the same cosmetic – black, loose powder used for eye make-up. Arab language prefers 'kohl', whereas Hindi language users go for 'kajal'. In Europe, there are two names of this product to distinguish its forms. To demonstrate, kohl's form is powdery, whereas kajal is available in pencil. However, cosmetic brands use both names interchangeably. Both of them come from 'kahala' which in Arab language means 'anoint eyes'. Meet kajal/kohl, its composition, properties and application in make-up.
Kajal and Arab Kohl – Composition
There are a few substances used to produce this eye cosmetic, among which are: mixture of herbs typical for Ayurveda, sweet almond oil, castor oil, sandalwood oil, Ghi clarified butter and Alstonia tree. Classic kajal is free from all possible types of chemical substances. It's also one of a few fully-natural colour cosmetics.
Kajal and Arab Kohl – Properties and Application
Arab women use kohl to bring out their natural beauty – the eyes in particular. Kajal stands out owing to its deep black colour that found its application in smoky eye make-up. What's interesting, kohl is able to enhance the colour of iris and whiten the white of eyes because after a few minutes after being applied it narrows blood vessels. Kajal can be used as an alternative to eye pencil, eyeliner and eye shadow.
The effect achieved after applying kohl slightly resembles the effect obtained due to regular colour cosmetics use, yet it requires more experience in putting it on. Basically, it isn't only far from causing any allergic reactions but also it conditions eyes. What's important to mention, a moment after applying kohl, eyes get wet and we might feel a delicate prickling sensation. However, there is no reason to panic since this is a completely natural reaction of organism indicating that eyes are purifying themselves.
Furthermore, kohl delivers surprisingly long, almost waterproof effect. It's available in either small, slender jars equipped with an applicator or thick, cylinder pencils. It cost little, yet it's really hard to get. The truth is, it can be bought only in Arab shops and Internet drugstores. Last but not least, before getting kohl, make sure that the cosmetic you want to purchase is lead-free.